What is Dry Needling?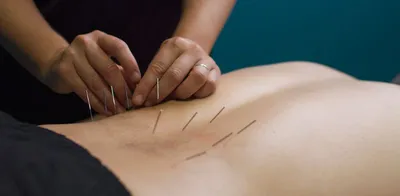 Dry Needling is a highly effective procedure for the treatment of many musculoskeletal and neuromuscular conditions. Dry needling is not acupuncture. Dry needling works on many levels. The small thin, painless needle creates a micro-lesion into the muscle or tissue. "Trigger points" are areas of tight and painful muscle. This will allow your body to facilitate its own healing properties to improve blood flow, oxygen and nutrients to the sites of inflammation, injury or pain. Healing cannot take place if these areas do not receive adequate blood flow. There is no medicine on the needle. It all happens naturally.

Our bodies are under constant stress and our muscles stay constantly contracted. This diminishes blood flow and creates more inflammation and pain, which in turn can spread to other areas. The central nervous system is constantly on overload and we perceive this as pain. Dry needling can loosen and relax spasms and balance your nervous system. So, whether you have an injury that is just a few days old or have had pain for over 30 years, dry needling can help.

Our experienced practitioners can help relieve a wide variety of ailments, including:
Neck and Back Pain

Hip, Knee and Ankle Pain

Shoulder, Arm and Hand Pain

Arthritis

Fibromyalgia

Headache and Migraine

Spinal Stenosis and Sciatica

Carpal Tunnel Syndrome

Rotator cuff Problems

Bursitis

Tendonitis

Plantar Fasciitis

Spurs

Muscle Spasm

TMJ Pain

Post Surgery Pain

Sports Injuries

Acute and Chronic Pain

And Much More…
What to Expect
First, we will meet with you to determine your particular needs. We will review your medical history and discuss what you want to achieve with each treatment. Treatment frequency is determined on an individual basis, as each patient has different needs. We recommend discussing this with your practitioner on your first visit. The procedure is painless.

Depending on your treatment, the needles are left on the body from as few as 10 seconds to 10 minutes. You can trust Southern States. Our practitioners are specially trained and certified in the art of dry needling. They will offer you a comfortable environment and compassionate care. Please feel free to contact us today to make your appointment.